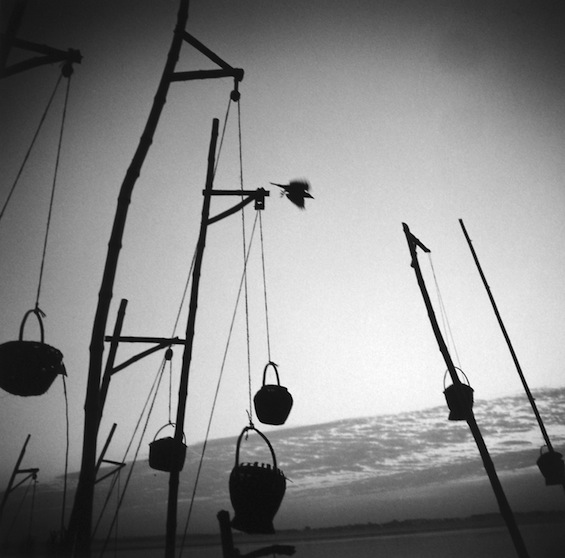 1980
Awarded Acquisition Prize. I Biennale of Photography, INBA, Mexico City.

1983
Production Grant for a Photographic Essay: Recuerdos de Infancia. Consejo Mexicano de Fotografía, Mexico City.

1986
Awarded prize for the series: El empleo o su carencia. UN- International Labor Organization.
Picture of the year, Second Place ¨Magazine Feature¨ Award for the images on a Deaf Mute Gang. University of Missouri, School of Journalism, and the National Press Photographers Association.

1987
W. Eugene Smith Award for the series: Juchitán. W. Eugene Smith Memorial Foundation.

1988
Guggenheim Fellowship for her project Fiesta y Muerte.
Grand Prize. Mois de la Photo in Paris.

1989
Hugo Erfurth Award. Leverküsen, Germany.

1990
Awarded International Grand Prize. Hokkaido, Japan.

1991
Award at the Rencontres Photographiques. Arles, France.

2002
Richard T. Castro Distinguished Visiting Professor Prize. Denver, Arizona.

2005
Beveneto City Grant, Italy.

2007
Legacy Award. Smithsonian Latino Center, Washington D.C.

2008
Honorary Degree in photography. Museum of Contemporary Photography at Columbia College Chicago.
The Hasselblad Foundation Photography Award. Sweden.

2009
National Prize of Sciences and Arts, Mexico City.
Honorary Doctorate of Arts. San Francisco Art Institute.

2010
Prize PhotoEspaña Baume & Mercier. Festival PhotoEspaña, Madrid.
Lucie Award for Achievement in Fine Art. New York City.

2013
Premio Trayectoria Artística. Chobi Mela VII International Festival of Photography, Dakha, Bangladesh.